Welcome to W J O E RADIO, Taking radio from the past into the new Millennium!
Home, Back, Next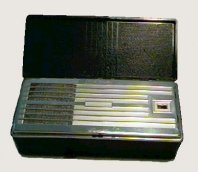 R.C.A BP10. The top flips up to reveal the chrome face plate.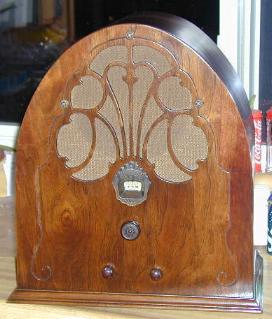 Well here is my newest addition, the Philco model 20. I rebuilt all the scroll work. This was an early model from 1930.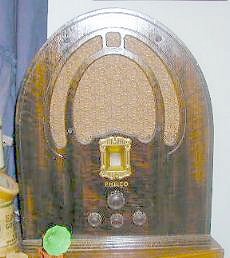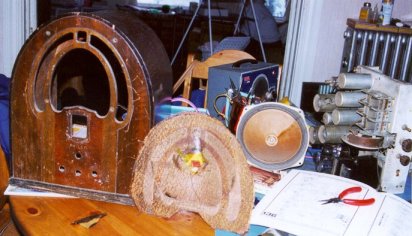 Philco 89 Cathedral, one of my favorites. This was in bad shape, and I still paid $70.00 for it. I spent hours winding an open coil, and more time on the cabinet, but it was worth it!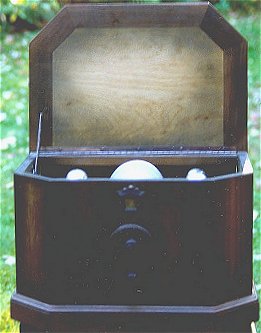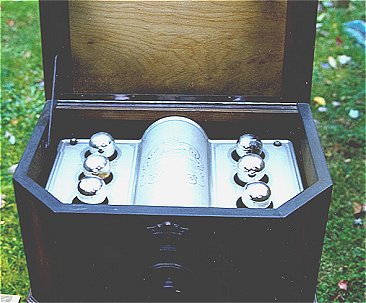 A nice radio from 1927 it uses six UX201s and has a nickel plated cover inside. The knobs are wood and this is a battery set.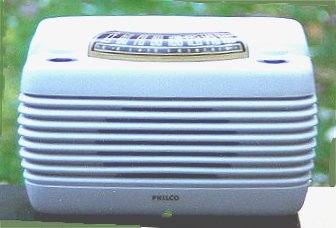 A nice Philco. I wasn't sure at the time I refinished it, if the knobs were brown or white. I have a set of brown ones, but I like it this way.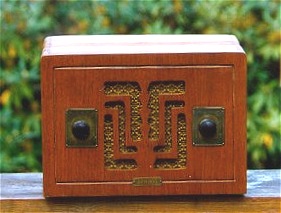 Admiral made by Air King. Don't know the model number.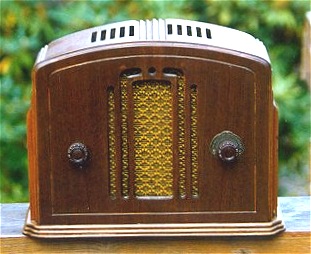 A Philco mini tombstone. This one was a mess when I got it. I wish I took pictures. Can you tell me the model number. I found out that this is a model 57c. See my "Past Projects Page" for more info.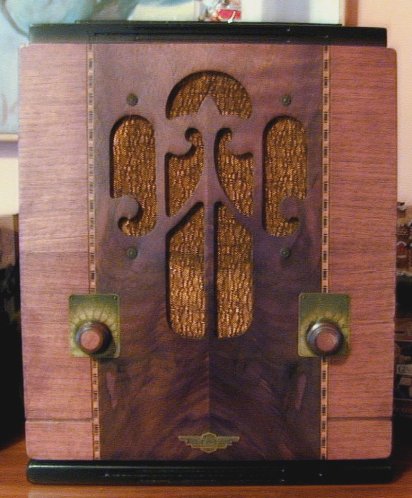 United Motors is all I know about this one. Please E_MAIL me if you have more info. It is a smaller tombstone and works on 32 Volts.
I just found out this is a Model 4054 made in 1934. I guess it's pretty rare and valuable. It should be with those new #48 tubes.
Back, Next
04/27/17