Welcome to W J O E RADIO, Taking radio from the past into the new Millennium!
Home, Back, Next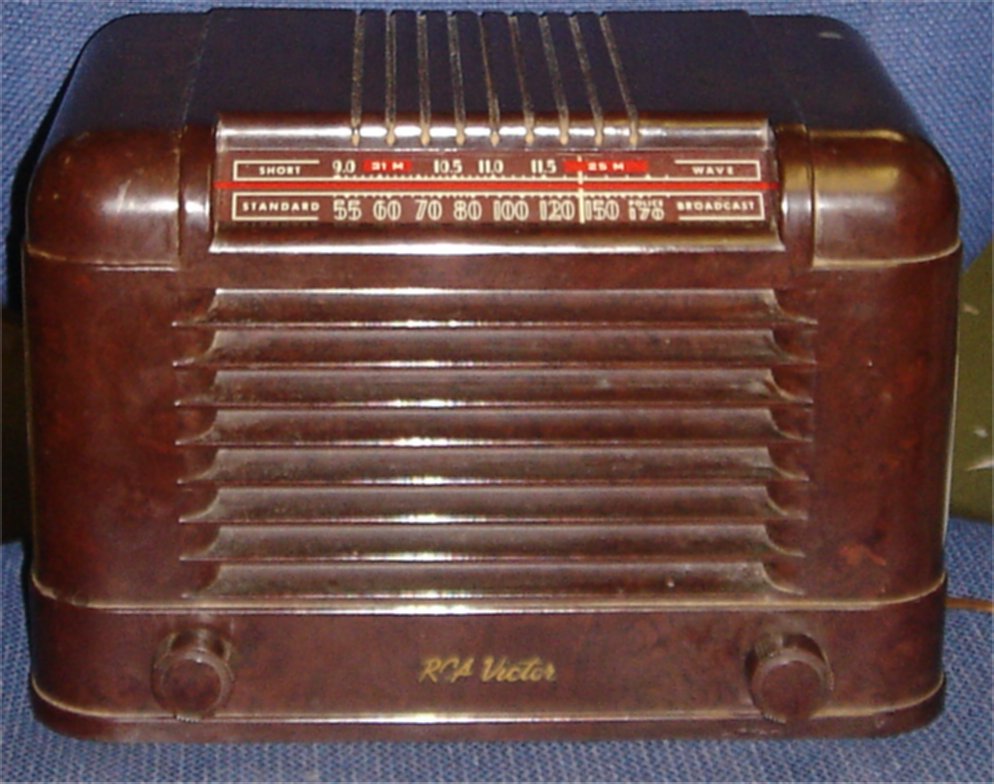 A nice RCA 14X table radio. AM amd SW. All this one needed was a 50L6 works great!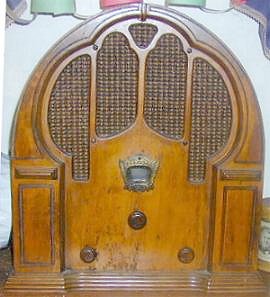 A beautiful Crosley, I left this the way I found it. I don't know why.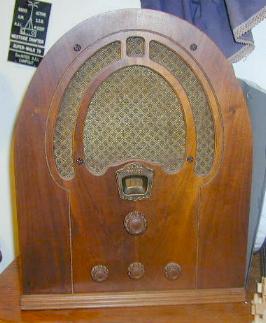 Philco 60. I got this one out of the barn from Marty Bunis. Of coarse it didn't look this good. This one also had an open coil that I wound by hand.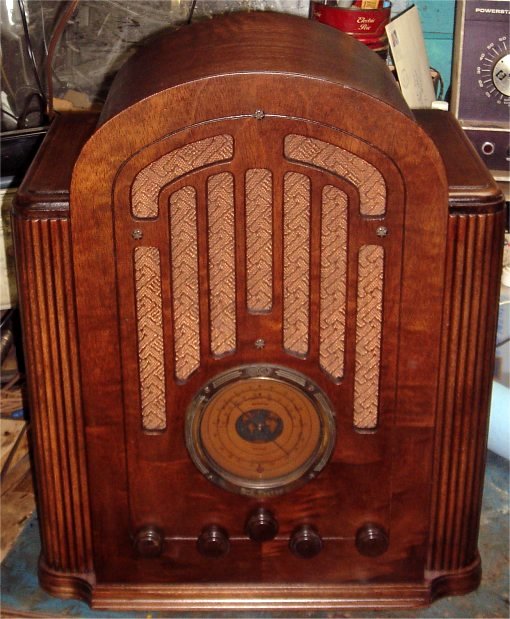 What a beauty! RCA 128, and this is a refurb too. She has been rebuilt from the inside out.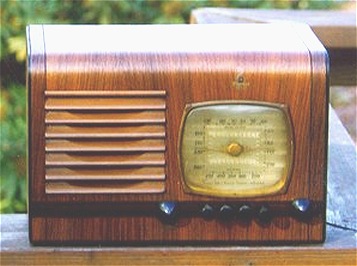 An Emerson radio, This one has a wooden grille and push buttons. I don't know the model number. Do you?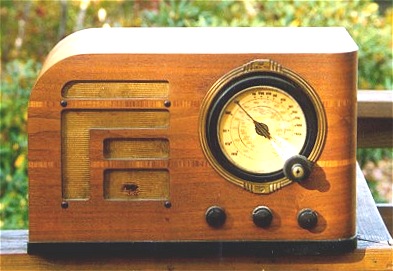 A nice art deco looking Philco radio. Model 38-7 made in 1938. Can use some grille cloth but not a must.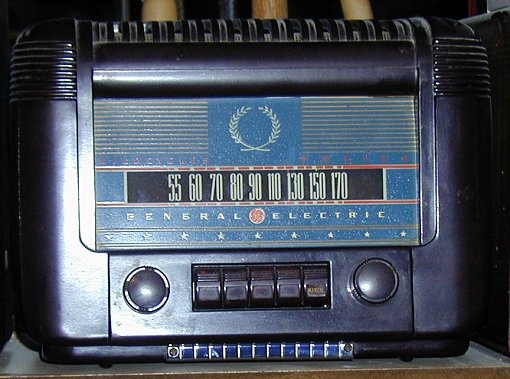 The all american G.E. radio. It's done up in red, white, and blue with a chrome strip on the bottom. I now know this is a model GE L-650.
This is a restored Plymold Metron, you got me. This is a first. This is the MR-2. I am told that it was a joint effort between a cabinet company "Plymold", and a radio company "Metron". Well at least we can see where the name came from.
Back, Next
04/26/17