Welcome to W J O E RADIO, Taking radio from the past into the new Millennium!
Home, Back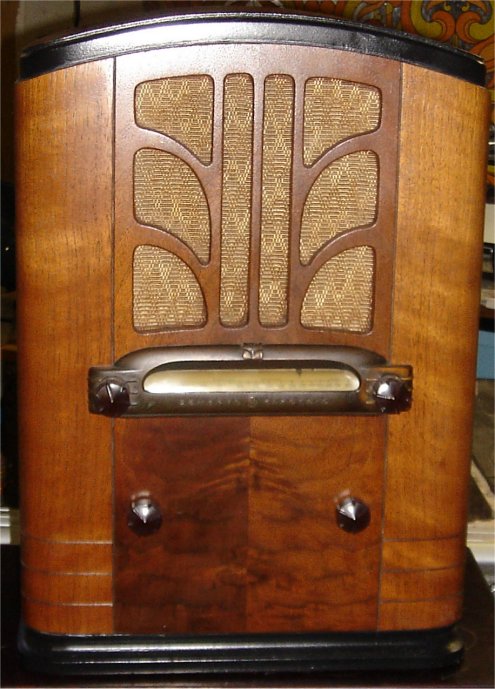 A refurbished tombstone. A very nice G.E A-64!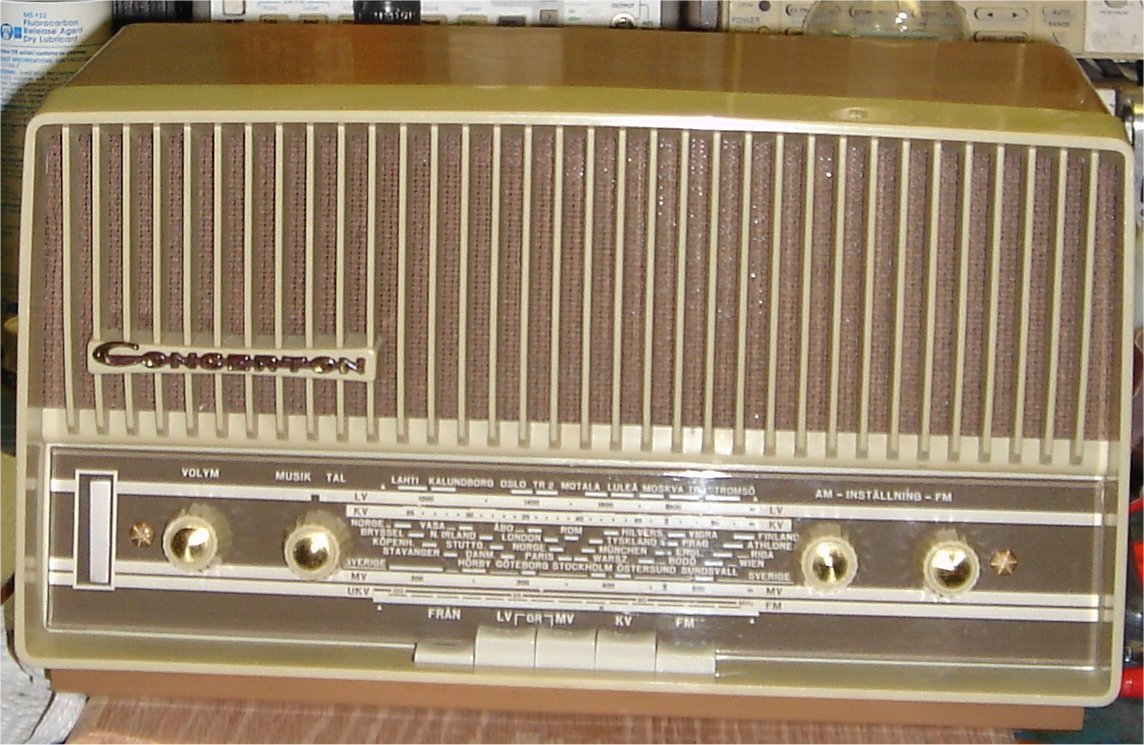 A fine example of German technology. This covers only part of the AM and FM bands. Nice style Eye Tube too!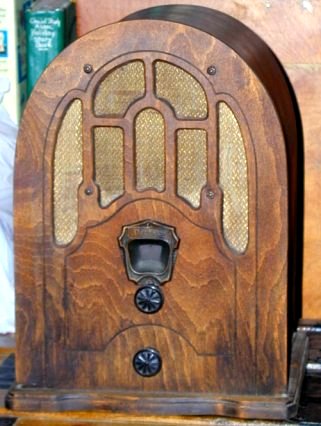 A small Cathedral. Don't know the model number, but it says Victory on it. It is very small from the thirties and has a four tube chassic. You tell me if you know more, please!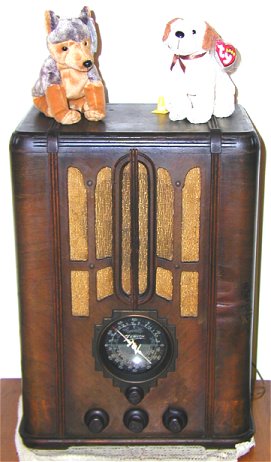 Here is a beauty I recently acquired. A nice black face Zenith with wood Z knobs. When the dial scale lights up it glows in multi color! Sounds great too. This is a model 5-S-24. Not perfect, but not bad enough to destroy the original finish either. Enjoy!!!!!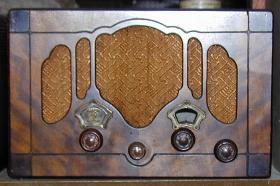 A very nice early table radio from GE. This is the K-52, a common chassis from the early thirties. This is all original with flowered wood knobs. This has an open coil, can you help me find a chassis like this?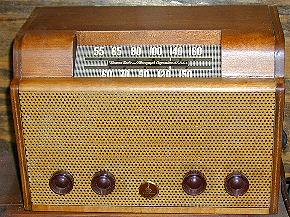 A very nice exacmple of an Emerson 512 table radio!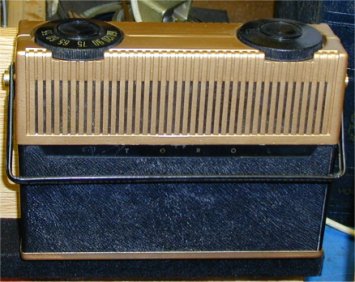 A heavy portable from Motorola. This does have tubes in it, and it's made of metal and plastic. Has an A.C cord or batteries.
Home, Back
04/26/17