Welcome to W J O E RADIO, Taking radio from the past into the new Millennium!
Home, Back, Next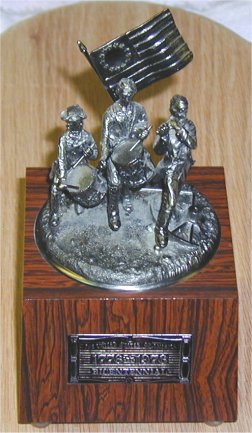 Another Radio Shack special. The figures on top are metal, so are the legs. Commemorates our Bicentennial! Says 1776-1976 on the label. Realistic model 12-1776!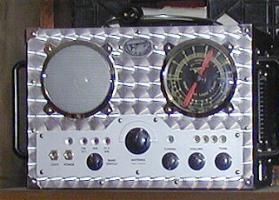 This is also a repro. Called the feild radio. This one has a cassette player on one side.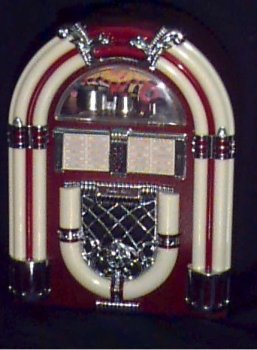 This is one of many Juke Box radios produced. The front panel opens to reveal the controls and it lights up.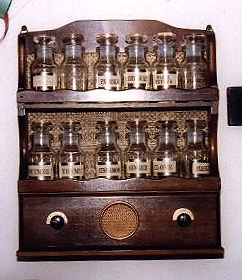 The Spice Rack Radio. It's made of wood and has a full rack of spice bottles.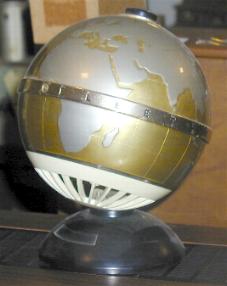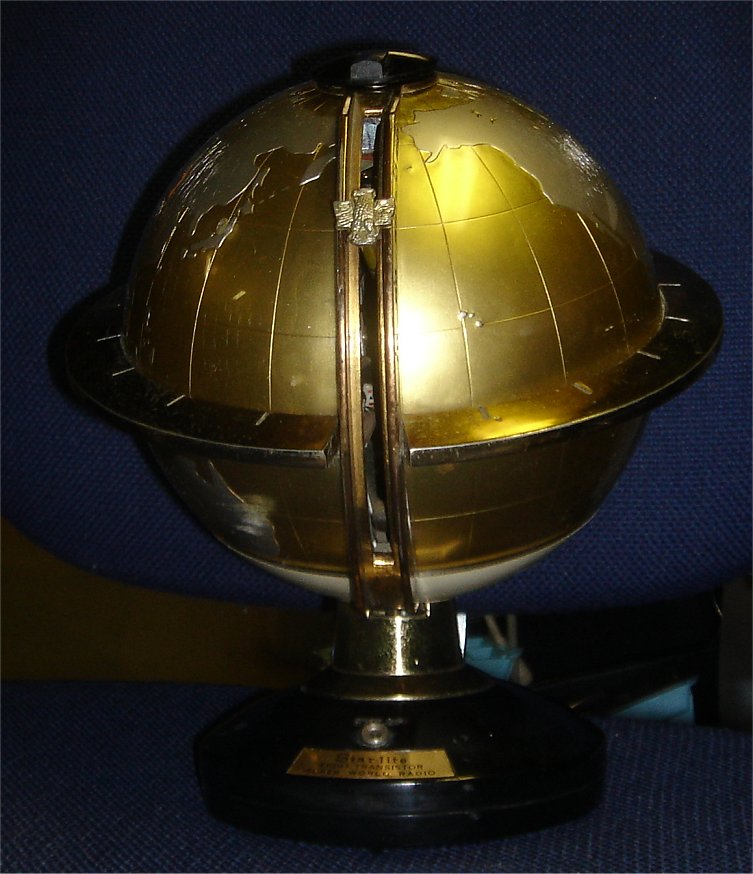 Six transistor Globe Radio, I believe it was made in the late 60's. I don't have the original knob. If you do contact me!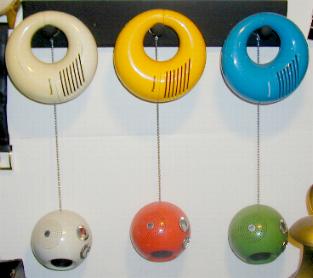 These came in many colors. They are Tune-a-Loops and Ball & Chain radios. Made by Panasonic in the 70's.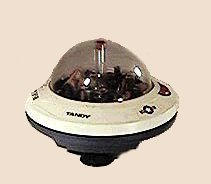 Radio Shack strikes again. This should have a plastic red flag on top.

This is a chrome covered 1963 Caddy. I'm assuming the model year represents the year of manufacture for the radio.

Here is a matching pair from 1972, made by Waco. One is electronic dice, the other is an electronic decision maker. The weird thing about these is the lights. They didn't use LEDs, they used Neon bulbs that work on 90-110 volts A/C. But these units use a 9 volt battery. Of course they are also radios!
Back, Next
11/10/08