Welcome to W J O E RADIO, Taking radio from the past into the new Millennium!
Home, Back, Next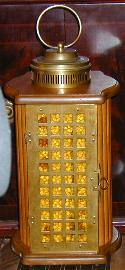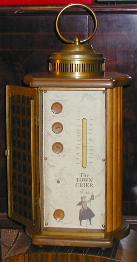 Another Guild set! This is a very nice radio with a great sound, AM and FM. Made with wood, metal, and glass. Shown with the door open and closed.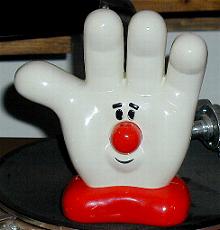 The helping hand advertising radio. The nose is the volume on/off switch.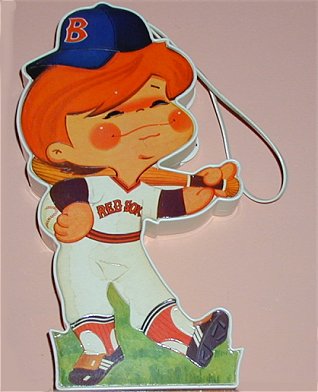 A very nice Red Socks radio from 1974! I bet this would appeal to radio collectors and base ball fans.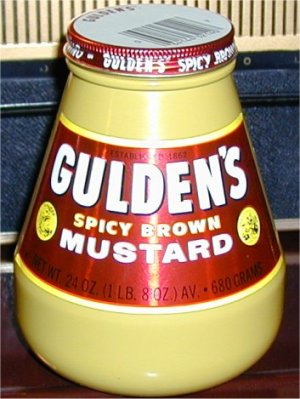 What a great radio. Figured I would put it with the Ketchup. This is so realistic the cover unscrews for the battery. I found this one at the NEARC radio show, box and all!!

Another advertising radio. Guess what they are advertising. Well the bottle says it all. This is very realistic!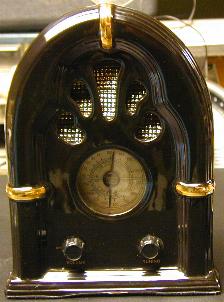 A rare one I guess! This is ceramic done up in black with gold trim.
I have yet to see one like this either. It says Marylin Monroe on it. As you can see it's done in white with AM/FM bands. The next one is AM/FM made with Chrome over metal and plastic. "ON THE AIR" lights up when radio is on.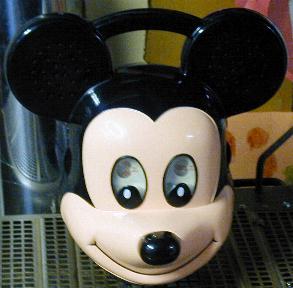 Again I have to say I have never seen one of these before! It's a big radio. The eyes are the dial scale, and they light up. The ears are where the speakers are housed. The nose is ON/OFF/VOLUME control.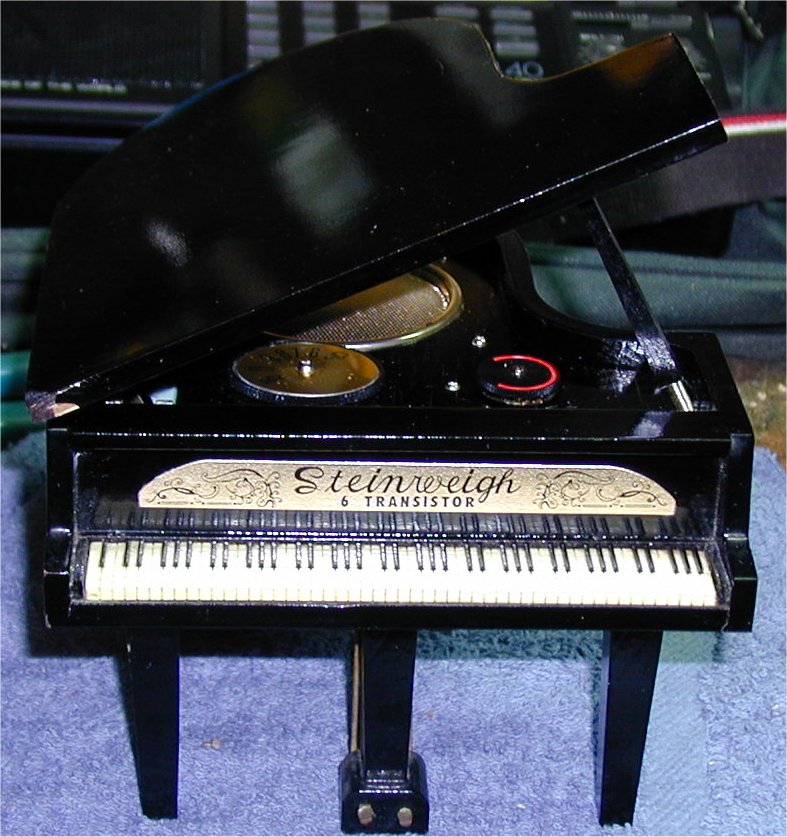 This is a great replica, they got the finish right.
Back, Next
03/04/08