Welcome to W J O E RADIO, Taking radio from the past into the new Millennium!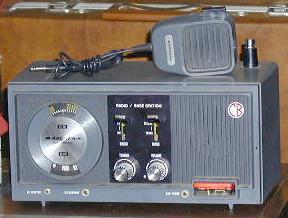 Made by Radio Shack, it has an external mike and a variable tuner for the CB. It also tunes in AM!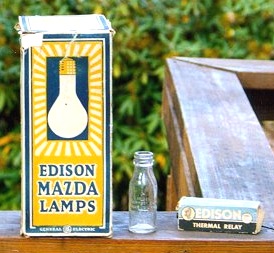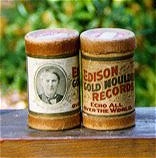 Edison stuff! A Mazda Lamp, battery oil bottle, Thermal Relay Tube. a couple records. O.K. maybe not radio related, but he has a lot to do with sound.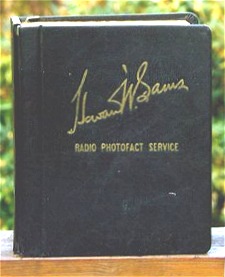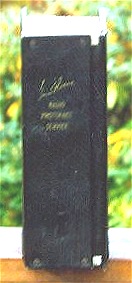 SAMS Photofacts book from the early 40's. It has lots of schematics and info from it's time.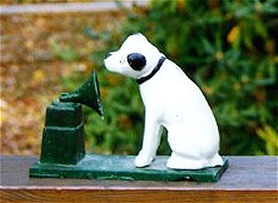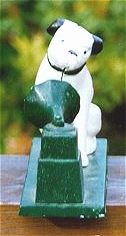 Nipper cast iron bank. I bought this from a furniture store about eight years ago.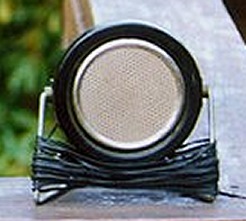 Looks to me to be an extension speaker for portables. It has a long cord with a earphone plug at the end. YOU TELL ME!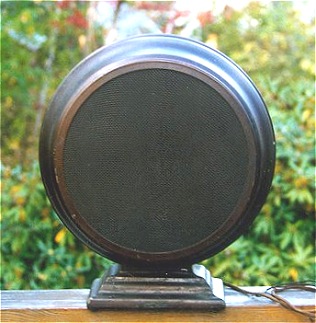 A large loud speaker from the twenties. It was made by Newcombe-Hawley. It states it is a Drum Speaker. It is all metal, even the grille.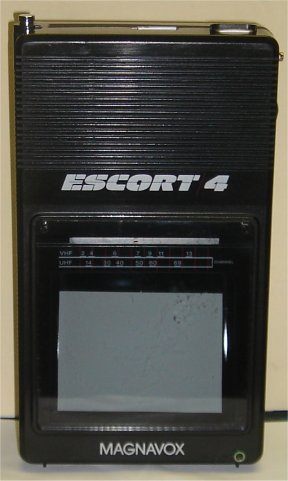 A portable TV made by Magnavox?? Maybe. It looks a lot like a Sony.
Back, Next
06/16/09