Welcome to W J O E RADIO , Taking radio from the past into the new Millennium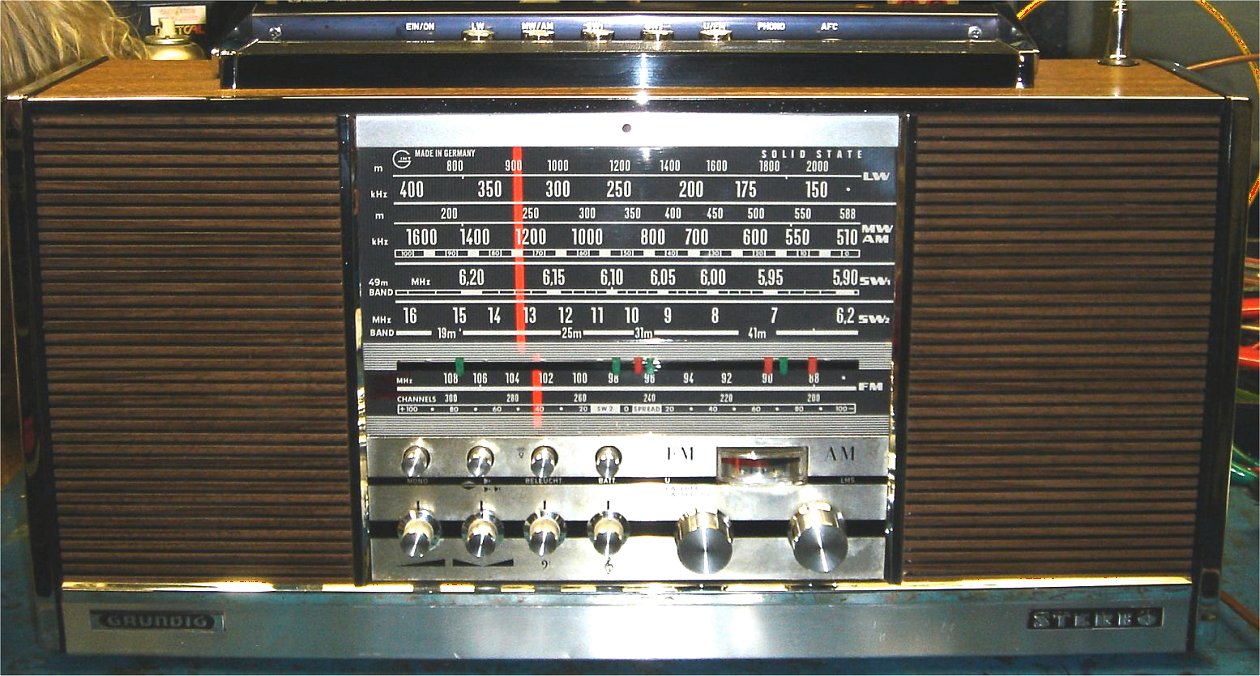 A Grundig model 4000. A very nice multiband radio with some high end features, like bi-ampification, tape IN/OUT, and what a great sound too!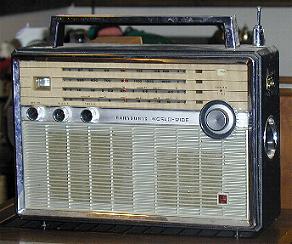 A multiband Panasonic. The front is chrome and it sounds good! Model 1000a.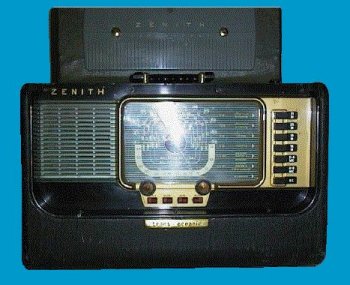 H500 Zenith Transoceanic Radio. This is a multi band made in 1952.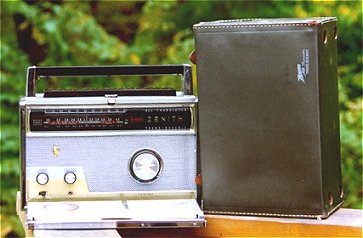 I know we have all seen this one before, but have you ever seen the carrying case? This is a Zenith Royal 1000 with a heavy leather case. This also has leather on the radio case. I have never seen one this way before. My other 1000 has a plastic material called leatheret.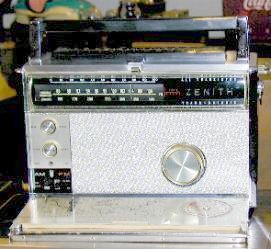 A new addition. The Zenith Royal 3000! Another well built Zenith from the early 60's. This one is MINT! Not a scratch, or a pit in the metal (you know what I mean). I found this at the Flea Market with the box, papers, plastic jacket, and packing material. Looks like it was never used.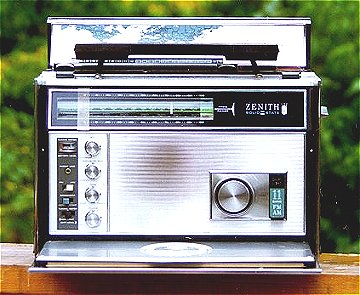 One the best Zenith radios I have the pleasure of owning. A Royal 7000. Well built, and heavy. A good example of quality we just don't get from Zenith anymore.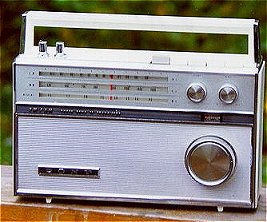 Sony TFM-116A. A three band radio also well built in 1964. It has all kinds of inputs and outputs on the back.

05/30/13